Within the Swatch Group's diverse portfolio of Tissot replica watches brands, Tissot has turned into the go-to brand for watches that pack a lot of technological and mechanical punch for not a ton of money (relatively speaking, as always). Well, Tissot's stepped things up a notch with the Everytime Swissmatic, offering an automatic Swiss-made watch for under $400. But the real question: Is it any good?
Any time you purchase a watch, you're making compromises. There are no truly perfect watches, so whether the trade-offs have to do with price, size, materials, or any number of other variables, they're there. With watches at the entry-level end of the spectrum, these compromises can be dramatic though. Do you want a nicer dial or a more reliable movement? Does the watch need to be automatic or would quartz suffice? Longer power reserve or a bit of movement finishing?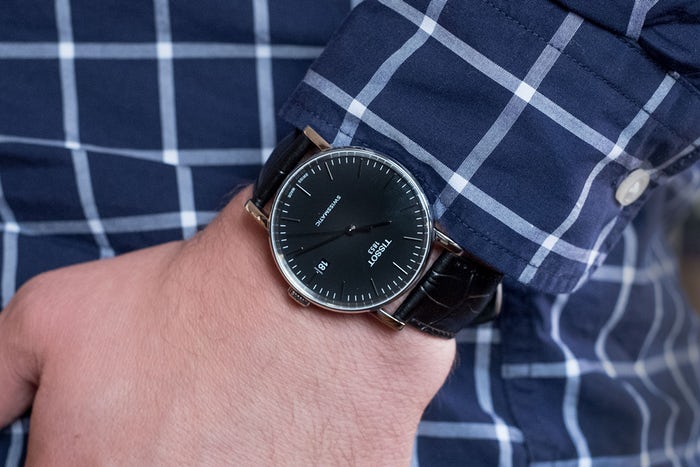 "Swiss Made" is a term that carries a ton of baggage with it. There are the fluctuating rules on what one must do in order to legally apply that term to a watch, and then there is the cultural cachet that comes with having a proper Swiss-made watch. Just ask any of the German or Japanese watchmakers, and they can tell you just how much of an advantage the Swiss have in the hearts and minds of consumers. There is a much bigger conversation to be had about why exactly that Swiss signature so important, and whether or not it should be, but that's another story altogether. What matters here is that with the Swissmatic, Tissot men's copy watches offering a way to get that vaunted label for a lower-than-typical price.
The Everytime Swissmatic has a very traditional case shape, with a 40mm diameter and straight, medium-length lugs. It's on the thin side, at just 11.62mm top to bottom, and it wears close and low to the wrist, on either leather or nylon straps or a steel bracelet. The nylon is nice and hefty, though the leather is a little stiff. Rounding things out are a sapphire crystal and a water resistance rating of 30m/100ft. At first glance, the Swissmatic is shaping up to be a competent everyday-style watch.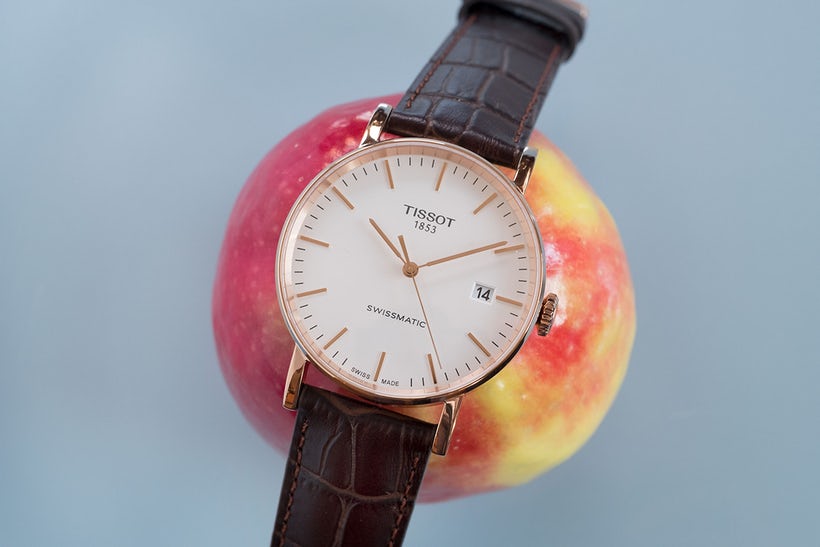 The dials come in either white or black, with either printed Arabic numerals or applied stick markers. All of the configurations have a pretty minimal, modern look to them. There are no frills here. There's the "Tissot 1853 limited edition fake watches" signature at 12, the "Swissmatic" and "Swiss Made" signatures at six o'clock (Swiss is in there twice, lest you forget), a date window at three o'clock, and three hands. Pretty basic stuff. In theory, I really like the designs, and I think Tissot was smart to match the date discs to the dials for a cleaner look.